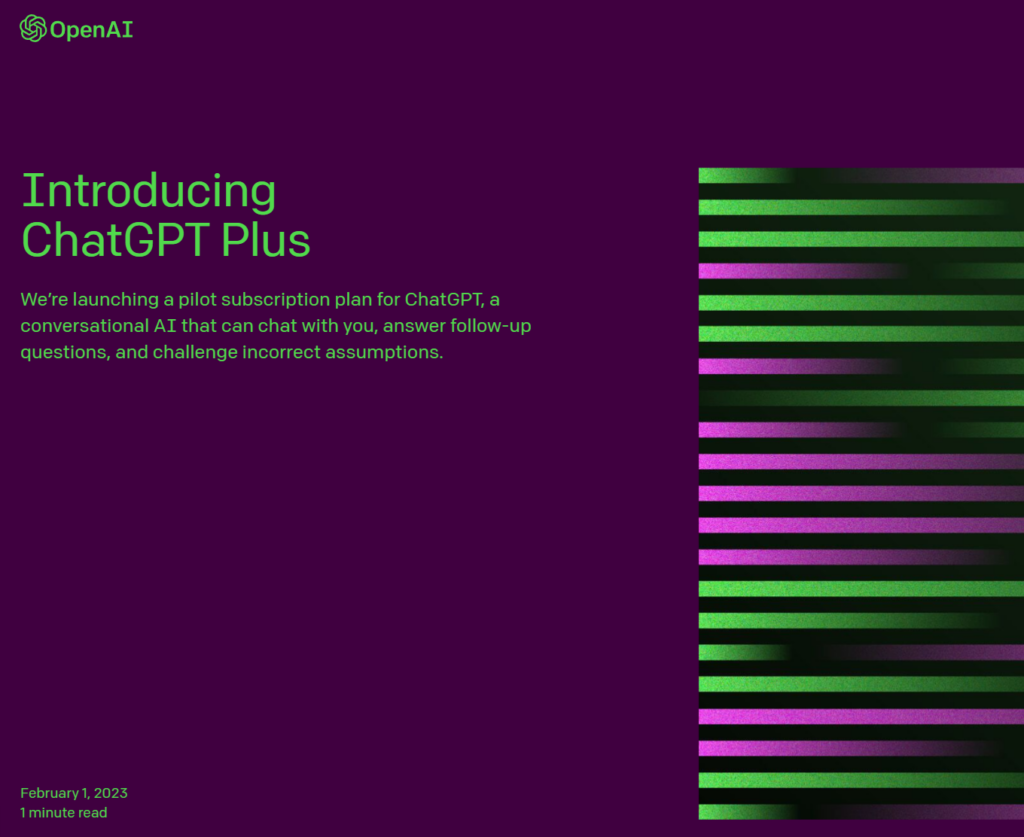 OpenAI announced on Feb 01, 2023, a new subscription plan, ChatGPT Plus, that will be available for $20/month. Benefits are
General access to ChatGPT, even during peak times
Faster response times
Priority access to new features and improvements
ChatGPT Plus will be available first just to customers in the United States.
Since Feb 10, 2023, it is also available in Germany.
On Feb 06, 2023, Google's CEO Sundar Pichai announced with Bard a competitor to ChatGPT in a message to Google employees. Bard is based on LaMDA (Language Model for Dialog Applications) whose first version was unveiled on May 18, 2021.
Only 2 days later, on Feb 08, 2023, Microsoft's CEO Satya Nadella demonstrated in a presentation the integration of ChatGPT into Microsoft Bing (codename Sydney).