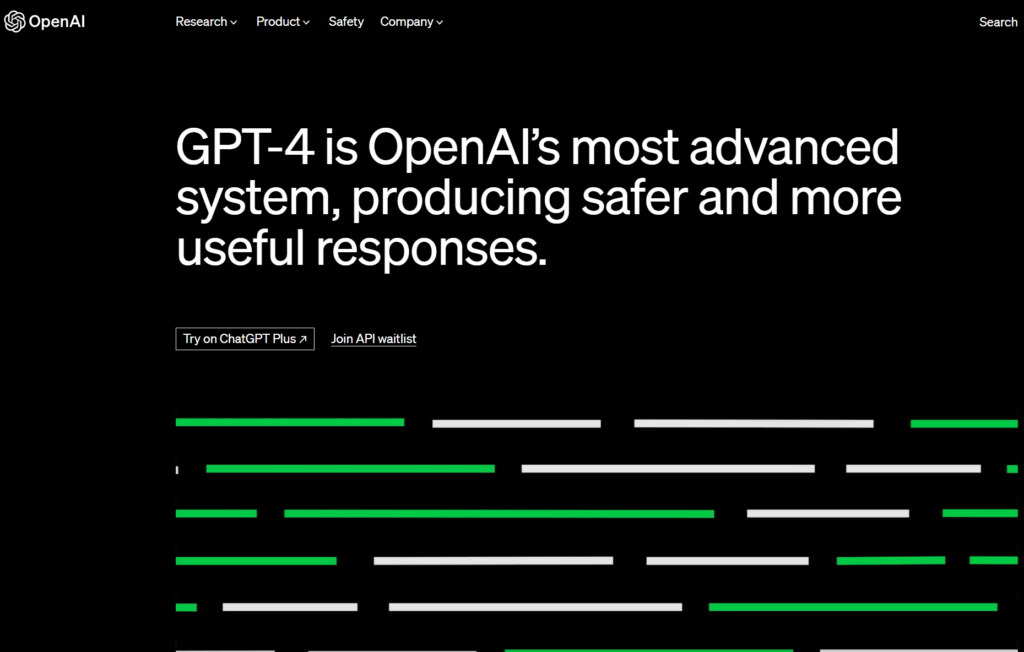 OpenAI released GPT-4 within ChatGPT on March 14, 2023, described in detail in a 98-pages paper (summarized on youtube).
Available to ChatGPT-Plus subscribers (currently with a cap that is changing over time, e.g. 100 messages every 4 hours, or 25 messages every 3 hours).
Still based on training data that cuts off Sept 2021.
It still does not learn from its experience.
Still no internet access.
The training was already finalized in Aug 2022.
Fine-tuned via RLHF (Reinforcement Learning with Human Feedback).
API waitlist is open (so no API access yet for everyone)
API prices (for comparison: GPT-3.5-turbo $0.002 per 1k tokens):

gpt-4: 8K context window (about 13 pages of text) will cost $0.03 per 1K prompt tokens and $0.06 per 1K completion tokens.
gpt-4-32k: 32K context window (about 52 pages of text) will cost $0.06 per 1K prompt tokens and $0.12 per 1K completion tokens.

The number of parameters and size of the training data set have both not been published. So competitors are not encouraged to replicate these performance ingredients but are referred to a freely available benchmark (OpenAI Evals) that measures the real performance.
GPT-4 ranks in the 10% best of the bar exam and 0.5% best of biology olympiad.
GPT-4 can handle contexts of over 25,000 words.
GPT-4 can access images as inputs and can generate captions, classifications, and analyses. However, this image-to-text functionality is not yet publicly available.
Microsoft Bing was already using an early version of GPT-4 in the last few weeks.
An excellent overview by Greg Brockman, President and co-founder of OpenAI, can be found on youtube.
Microsoft released Visual ChatGPT on March 08, 2023, in a paper and with source code on GitHub and Hugging Face. Although this does not seem to be GPT-4-based, it demonstrates similar image capabilities via a combination of pre-existing technologies (generate/modify [text-to-image], and describe [image-to-text]).
Two days after the GPT-4 release, Microsoft announced on March 16, 2023, the integration of GPT-4 into their Office products as a feature they called Copilot. Copilot is not yet available for general use, but Microsoft plans to roll it out gradually to selected customers in the coming months.