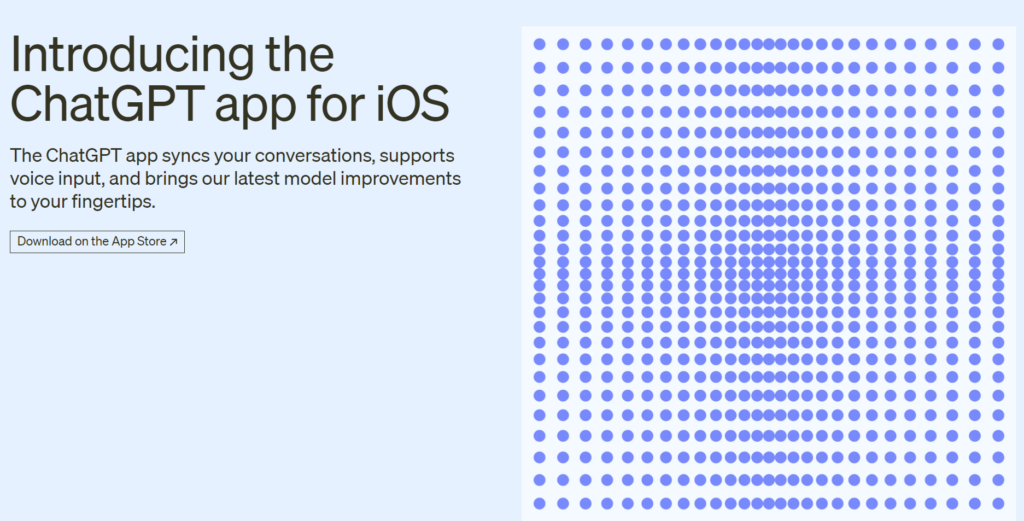 OpenAI has officially launched the ChatGPT app for iOS users in the US. The app comes with a range of notable features:
Free of Charge: The ChatGPT app can be downloaded and used free of cost.
Sync Across Devices: Users can maintain their chat history consistently across multiple devices.
Voice Input via Whisper: The app includes integration with Whisper, OpenAI's open-source speech-recognition system, allowing users to input via voice commands.
Exclusive Benefits for ChatGPT Plus Subscribers: Those who subscribe to ChatGPT Plus can utilize GPT-4's enhanced capabilities. They also receive early access to new features and benefit from faster response times.
Initial US Rollout: The app is initially launching in the US, with a plan to expand its availability to other countries in the upcoming weeks.
Android Version Coming Soon: OpenAI has confirmed that Android users can expect to see the ChatGPT app on their devices in the near future. Further updates are expected soon.