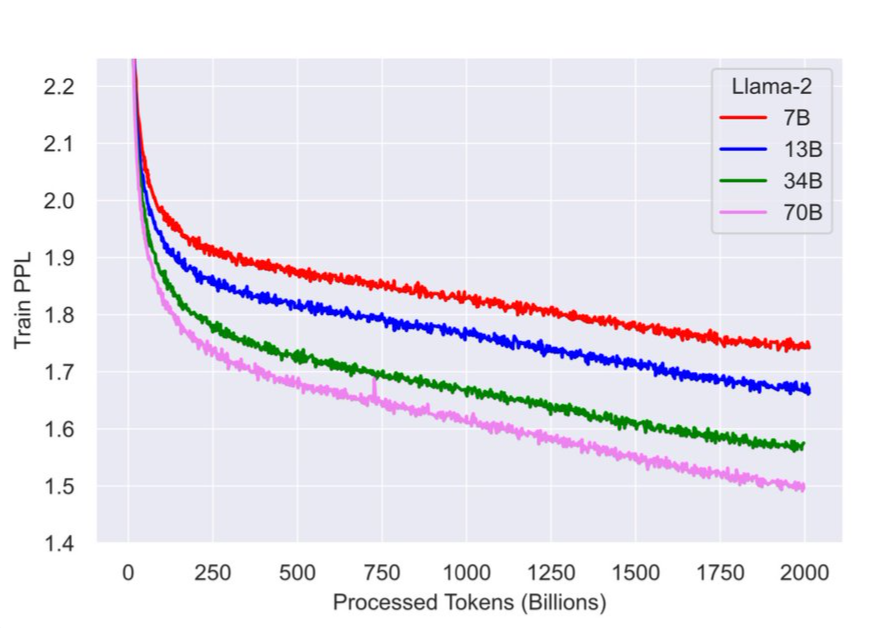 Meta open-sourced Llama 2 together with Microsoft, this time in contrast to Llama 1 free not just for research but also for commercial use.
Free for commercial use for businesses with less than 700 Mio monthly active users
Models with 70B, 13B, and 7B parameters
Llama-2-70B model is currently the strongest open-source LLM (Huggingface leaderboard), comparable to GPT-3.5-0301, noticeably stronger than Falcon, MPT, and Vicuna
Not yet at GPT-3.5 level, mainly because of its weak coding abilities
RLHF fine-tuned
Source code on GitHub, weights available on Azure, AWS, and HuggingFace
4K token context window
Trained on 2 trillion tokens with training costs of about $20M
Knowledge cut-off Dec 2022
Testing on https://www.llama2.ai
Just 4 days after this announcement, on July 22, 2023, StabilityAI released FreeWilly1 and FreeWilly2 which are fine-tuned models based on LLaMA65B and Llama-2-70B. These models took over the leadership on Hugging Face (Huggingface leaderboard). However, both models have no commercial license and are just intended for research.